Learn and Thrive by Listening Through Our Podcasts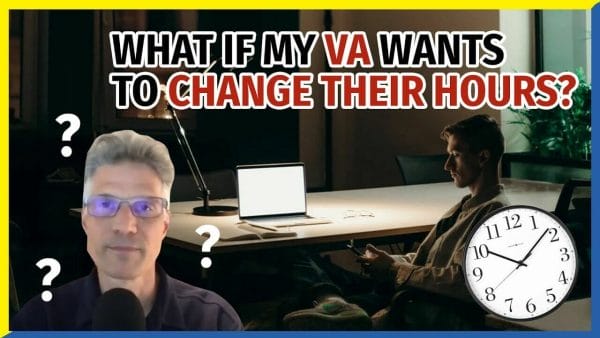 Well, this question came up in our last community call. And so I'm glad that we're addressing this, maybe in a little bit more compact format, which is just a great reminder. Folks, one of the most valuable parts of this program is the community and the community calls that we do twice a month, I think we're doing them right now, where you can come out and ask your questions. Our goal here is to help you get more freedom. I will just remind you, wherever you're listening to or watching this podcast, it would help us out if you put comments in there, it helps the algorithm, and people find it easier. And frankly, it gets a little bit more banter and communication between everybody. So the question is, what if my VA wants to change their hours? It's gonna happen.
Checkout the episode...